Merchandise
Showing all 3 results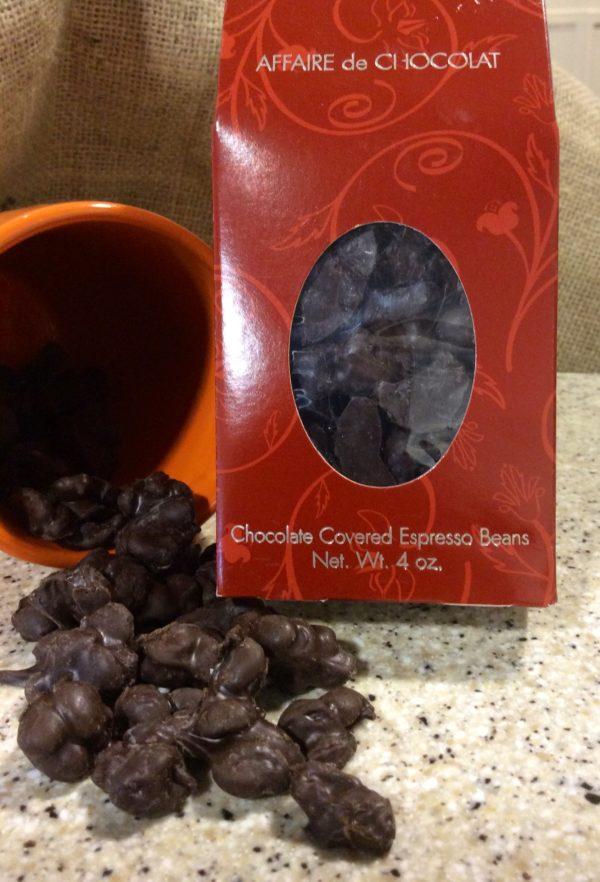 Chocolate Covered Espresso Beans
4 oz ounce boxed chocolate covered espresso beans Our perfectly roasted
Espresso beans
are dripped into the most decadent dark chocolate at
Affaire de Chocolat
in Fairport, NY. The intensity of espresso coffee beans and the sweetness of dark chocolate is a taste explosion that will deliver a caffeine buzz while satisfying your sweet tooth with little clusters of big tastes.
not rated
$

7.50
| 16 oz.
Add to cart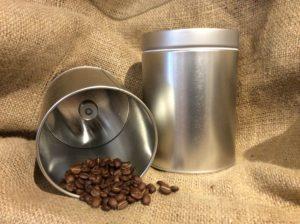 Coffee Canister with De-Gas Valve – 12 oz.
Dimensions: 4.5" x 6" Your
coffee beans
will stay fresh using our airtight canister. It seals tightly with a white flexible plastic insert surrounding the lid, forcing CO-2 from your fresh coffee to exit the one-way valve on the bottom.
IMPORTANT:
This tin should
NOT
be washed with water! The de-gassing valve has a paper filament and won't function if it gets wet. Easily clean off any residual coffee oils with a dry towel and reuse!
not rated
$

7.95
| 16 oz.
Add to cart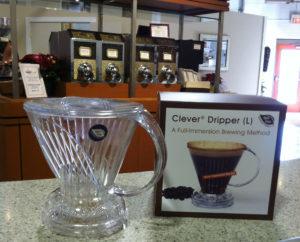 Clever Dripper
CLEVER DRIPPER combines the best features of the French Press and Filter Drip Brewing, eliminating the drawbacks of each. The stopper at the bottom of the filtercone allows you to control the steeping time for a sediment free rich tasting cup. Creating your own immersion brewing set-up at home is easy with the Clever Dripper using a #4 paper filter and your favorite coffee. The smart design of the Clever Dripper makes an extremely rich, full-bodied cup with minimal effort. The result is a perfect aromatic brew minus the bitterness, acid and sediment. Perfect for one cup brewing at home, the office, the boat and the camper.
not rated
$

21.99
| 16 oz.
Add to cart