Merchandise
Showing all 4 results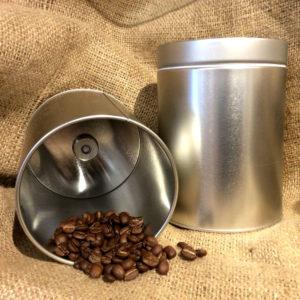 Coffee Canister with De-Gas Valve – 12 oz.
Dimensions: 4.5" x 6" Your
coffee beans
will stay fresh using our airtight canister. It seals tightly with a white flexible plastic insert surrounding the lid, forcing CO-2 from your fresh coffee to exit the one-way valve on the bottom.
IMPORTANT:
This tin should
NOT
be washed with water! The de-gassing valve has a paper filament and won't function if it gets wet. Easily clean off any residual coffee oils with a dry towel and reuse!
not rated
$

7.95
| 16 oz.
Add to cart